What should employees do if they discover unethical or illegal behavior? Should they raise concerns without fears of retaliation?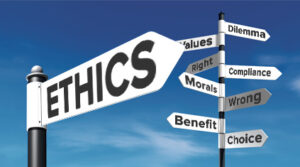 Employees are doing a favor for the company and its stakeholder by raising concerns about unethical or illegal behaviors. One day or the other, the act will come to light, and it will cost the company its reputation on top of legal suits, regulatory penalties, settlement costs and loss of market share.
The latest on Volkswagen (VW) diesel emissions scandal is that "Volkswagen has agreed to pay almost $15 billion to settle claims in the United States, and it must buy back or fix affected vehicles by December 2018. As part of the settlement, more than $10 billion has been set aside to buy back the roughly 475,000 Volkswagens and Audi A3 models that have 2-liter engines." (Gates, Ewing, Russell, & Watkins, 2016)
According to the article, "Volkswagen has set aside 16.2 billion euros, or about $17.9 billion, for costs related to the scandal." Had someone at VW raise the concern at the right time to the right people in VW management, this could be avoided.
However, Los Angeles Times says, "Schneiderman's investigation found it "was clear" that current Volkswagen Chief Executive Matthias Mueller knew about emissions issues in July 2006, the attorney general told reporters Tuesday. Other top VW executives, including former CEO Martin Winterkorn, knew about the deception and participated in efforts to cover it up, the New York lawsuit said." (Associated Press, 2016)
The Los Angeles Times articulates that the executives at VW were colluding and I am sure whoever raised their concern to the management would have faced adverse retaliation.
"A recent review of whistleblowing incidents shows that among the whistleblowers surveyed, 62% lost their jobs, 18% felt that they were harassed or transferred, and 11% had their job responsibilities or salaries reduced. Fifty-one percent of the incidents resulted in external investigations of the companies involved, 37% in management shake-ups, 22% in criminal investigations, and 11% in indictments. Although these outcomes may not be typical, they do point out the potential seriousness of whistleblowing." (Barnett, 1992)
I believe enterprises who have learned their lesson the hard way has already started setting up hotline service for anyone who wants to raise concern. They are promised to be kept anonymous, and the enterprise takes immediate actions.
References:
Associated Press. (2016, July 19). Volkswagen CEO knew of emissions trouble 10 years ago, prosecutor says. Retrieved from Los Angeles Times: http://www.latimes.com/business/autos/la-fi-hy-vw-audi-porsche-20160719-snap-story.html
Barnett, T. (1992). Why Your Company Should Have A Whistleblowing Policy. Retrieved from ethics.csc.ncsu.edu: https://ethics.csc.ncsu.edu/old/12_00/basics/whistle/rst/wstlblo_policy
Gates, G., Ewing, J., Russell, K., & Watkins, D. (2016, July 19). How Volkswagen's 'Defeat Devices' Worked. Retrieved from New York Times: https://www.nytimes.com/interactive/2015/business/international/vw-diesel-emissions-scandal-explained.html?_r=0